Febraury 2017 Articles
View all issues
India's Successful First Authentication Forum
India's first international authentication conference and exhibition – The Authentication Forum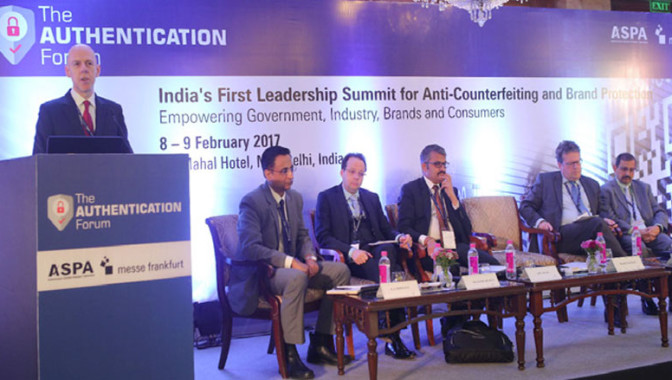 Read this article
Welcome to Authentication News
For over 20 years, Authentication News has monitored the significant developments in document and product security with a keen and critical eye.
What makes us special
Uncover Novel Ways to Stop Counterfeiting and Fraud
Innovative authentication technologies are being developed all the time.
Use our expert analysis to discover the most important advances – and discover better ways to protect your brand and combat document fraud.
Start Your Subscription
Published for all those responsible for protecting branded products, security documents or currency - as well as suppliers of anti-counterfeiting and tracking solutions
View all subscription prices
Get Three Extra Issues Free
As a first-time subscriber, you get 15 issues for the price of 12, a saving of £144
We will also send you electronic copies of the last six issues (worth £288)
Five Benefits for Your Business
New Ideas
Identify and assess the business potential of original and emerging ideas
New Partners
Find potential new suppliers, partners and customers
New Strategies
Develop better customer anti-counterfeiting strategies
Vauable Insight
Learn lessons from successful players in the industry
Stay Informed
Respond to global trends in counterfeiting and regulatory developments