The Holography Conference has tracked and shaped every major development in commercial holography since 1990.
This special event attracts an international audience of hologram users, producers and suppliers – including governments, private companies and academic institutions.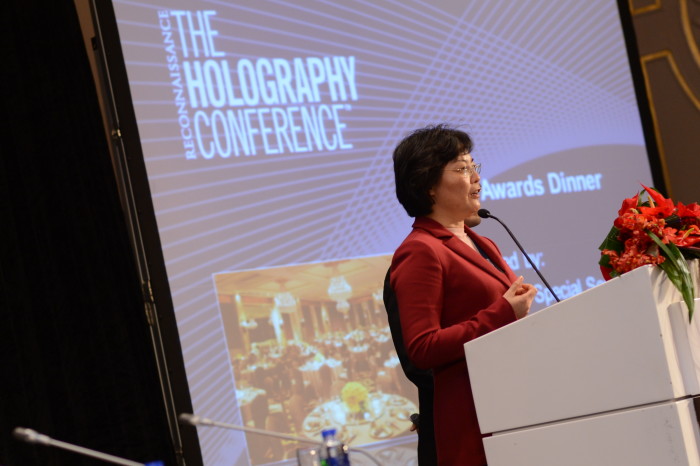 The conference offers a fantastic platform and showcase for the latest applications, technologies and techniques in holography including:
Latest use of holograms in banknotes
Advances in passports and identity documents
Specification and integration of OVDs
New developments in brand authentication
Packaging and printing applications
Innovations in holographic origination and materials
Production techniques and technologies
Market opportunities and industry-wide issues
The programme is enhanced by additional presentations from researchers and producers on novel and innovative applications for holograms or emerging technologies and developments.
This embraces holographic visualisation, photopolymer holograms, display holography, nano- and micro-structures, HOEs and alternative light-control applications.
Additional Event Features
The conference includes a specialist exhibition of around 15 industry suppliers – as well as programme of social events, including a prestigious industry dinner.
It also plays host to the AGM of the International Hologram Manufacturers Association (IHMA) and features the presentation of the annual IHMA Excellence in Holography Awards.
The event was known by its previous name of Holo-pack.Holo-print until 2012.