View all articles
Pasaban SA, based in Tolosa in Spain, is a family-owned business founded in 1928 and has established itself as a leading equipment designer and manufacturer to paper mills (special and security papers), the cardboard industry and converters with high quality customised solutions. In the security printing industry, Pasaban designs and manufactures high technology machines to apply security features to banknotes and other security documents to any substrate.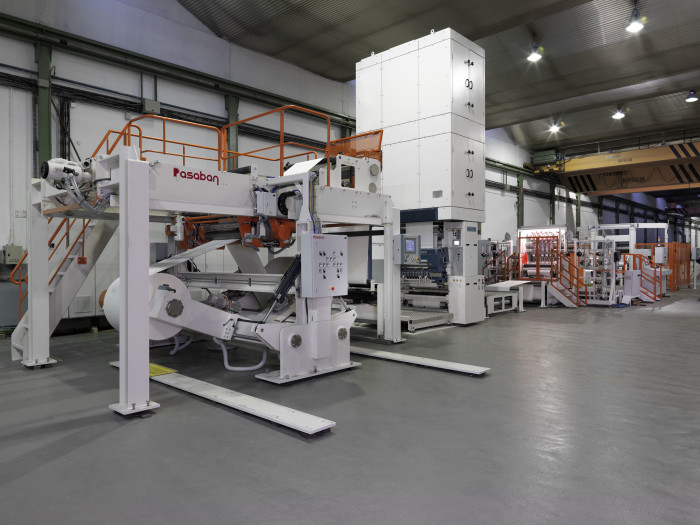 The company employs 120 direct employees, has a global presence with over 500 customers, more than 700 machine installations in 45 countries and currently has a turnover in excess of €35 million. The product range includes paper and polymer sheeters, winders, wrapping equipment, hot foil stamping and laser punching / notching machines
Pasaban says its product values are based on precision, quality, reliability, robustness and profitability. Its products enable security features to be applied to any substrate, whilst the company is also keen to stress that it partners with customers to design and manufacture high-tech machines.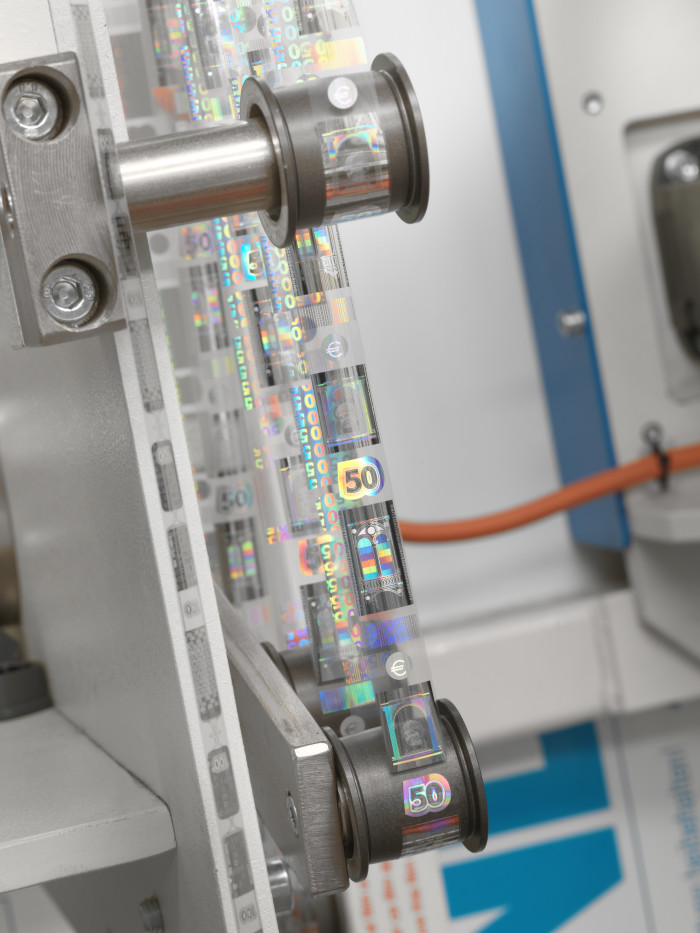 History of Pasaban
Pasaban's journey began in 1928 when its founder Pedro Pasaban started a mechanical workshop in Tolosa to repair and create auxiliary machines for the paper industry sector.
In 1965 the company made the strategic decision to become specialists in finishing processes for the paper sector. At that time, Pasaban's activities were already mainly focused on designing and manufacturing sheeters, winders and wrappers.
Later in 1977 the company developed ts own electronics and high-precision drives that were not available in the market. This enabled Pasaban to offer an efficient maintenance service for customers.
This was followed in 1983 with the development of security and currency paper winders and double rotary cutting in register sheeting lines.
In 2008, and as a result of continuous innovation, Pasaban developed the only paper sheeter machine in the world able to process double-width banknote paper in a controlled manner.
Five years later, in 2013, Pasaban developed an innovative laser punching system, allowing flexible shape punching on banknotes and other papers.
A year later a hot foil stamping machine for security papers and banknotes was designed and developed.
Since then the company has become a market leader in applying foil stripes in register over the 'portrait window' in the new €20 and €50 Europa series banknotes.
The company's baptism into the security paper industry took place in the early 1980s with paper company Wiggins Teape, for which Pasaban developed double rotary sheeting lines to cut in register security and currency papers. During that decade Pasaban also developed and implemented a security winding system for Portals.
In more recent years (2013 and 2014), Pasaban's most notable step has been the development of laser punching technology that can punch virtually any window shape, for the application of foil for euro banknotes, and roll-to-roll hot foil stamping lines for security papers and banknotes.
One of Pasaban's latest projects was for the Spanish banknote printer and papermaker Fábrica Nacional de Moneda y Timbre (FNMT), for which it provided its knowledge and technology to create the 'portrait window' and apply the registered stripe foil for the new Europa series euro banknotes.
Other customers for similar laser punching and roll-to-roll hot foil stamping projects include the Polish printer and papermaker PWPW and Arjowiggins Security, along with many other notable organisations for sheeting and winding equipment for both paper and non-paper substrates.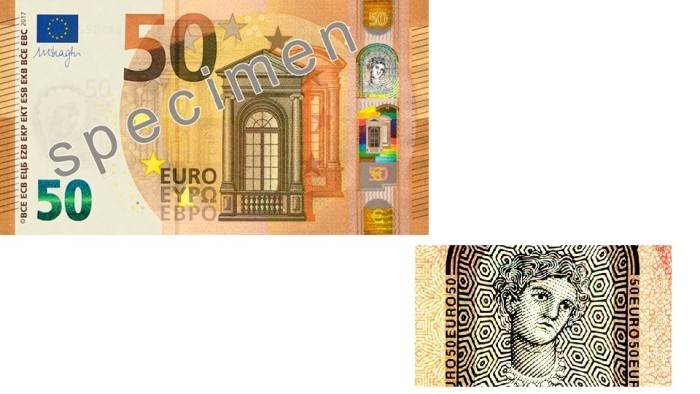 Expertise
Pasaban's expertise resides on its capability to industrialise the application of Level 1 security features for banknotes and security documents to any substrate, with a focus on high precision and high production levels / throughputs.
The recent hot stamping foil stripe stamping lines work optimally with any qualified foil and any substrate. The machine is available in different web widths and is capable of speeds of up to 200m/min.
Online printing processes can also be integrated for security printing. The equipment has an extremely demanding specification compared to other equipment providers in this sector.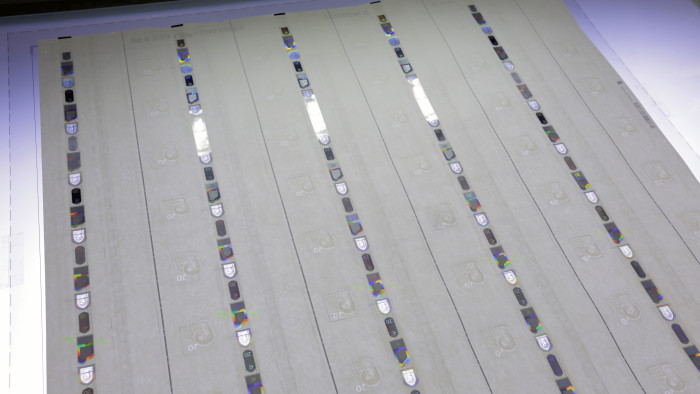 Laser punching equipment
The laser punching systems which can be integrated into the hot stamp foiling lines are the first laser solutions in the market used to create banknote windows.
The system has several benefits, including reduced changeover downtimes, low maintenance costs together with high levels of repeatability and productivity throughput compared to mechanical punching machines.
Future developments
Undoubtedly one of the main challenges for the future is not only to keep up with the fast changing trends but to be at the edge of the new security features that are being developed.
Gustavo Lascurain, Pasaban's Managing Director said: 'we have to be aware of the new security features that are being developed in the market. Especially for those which require high precision and production levels so that Pasaban can design and manufacture the perfect solution for industrialising them.'
Being at the forefront of the technology is always a complex task to fulfil, and Pasaban says it is committed to investing heavily in research and development and to always be open to cooperation with security printers, paper mills and currency and security document producers.