The Regional Forum for Secure Document Technologies
High Security Printing Asia presents the latest technologies and techniques for the production and issue of banknotes, e-passports, ID cards, visas and other documents across Asia, the Middle East and Africa.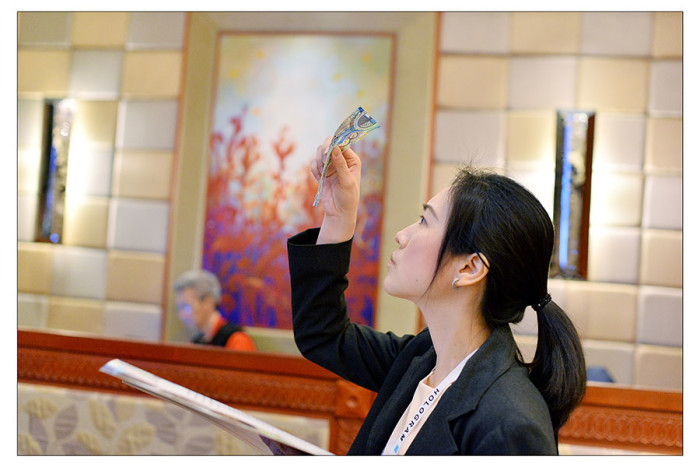 Both this event, and its sister event, High Security Printing™ Europe, were acquired from Cross Conferences by Reconnaissance – specialists in consultancy, publishing and events for the currency and authentication sectors – in 2009. The two events were joined by a third in 2012 – High Security Printing™ Latin America.
The conference has been a major success story. It has given the region a forum for high security printing where new products, technical developments, problems and solutions have all been aired and shared for the benefit of government departments, central banks, state and commercial security printers and paper mills, security feature suppliers and developers, systems integrators and other interested parties.
In 2012, we extended the reach of the conference to incorporate its neighbours with strong historic cultural and business ties – namely the Middle East and Africa.
High Security Printing™ Asia focuses on government-specified and issued documents, including currency, fiduciary documents, excise stamps, ID cards, e-passports, visas, vehicle documents and licences, with a particular emphasis on banknotes and the emerging technologies for ID and travel documents. As in previous events, speakers will be specialists in their field providing technical presentations, including some regional case studies. Running in tandem with the event will be a trade exhibition of approximately 30 exhibitors working in the currency, e-passport, smart card, authentication and related industries.
The conference, which provides excellent networking opportunities alongside the programme and exhibition, is complemented by a number of social events, including a welcome cocktail reception and gala dinner.
Attendance at the Asian events is generally in the region of 250-300, with attendees not just from the region, but all parts of the globe. This provides an excellent opportunity to meet senior level decision makers in one location and will be of interest to those companies already working in, or looking to expand into, Asia, the Middle East and Africa.
Government organisations are provided an attractive fee structure whilst Asian, Middle East and African delegates who live and work in the region are also eligible for reduced rates.
Previous Asian High Security Printing™ Conferences were held in:
Jakarta (2015)
Manila (2014/15) – Read about this event
Bangkok (2013)
Dubai (2012)
Delhi (2011)
Kuala Lumpur (2010)
Beijing (2009)
Bangkok (2008)
Hong Kong (2007)
Kuala Lumpur (2006)
Hanoi (2005)
Jakarta (2004)
Shanghai (2003)
Bangkok (2002)
We also organise the High Security Printing™ Europe conference, which is focused on Central and Eastern Europe, Russia and CIS countries, and takes place annually in the Spring. Visit the HSP Europe website for more information.
And, for the first time in 2012, we organised the High Security Printing™ Latin America conference, which took place in Rio de Janeiro, Brazil. This also takes place annually, in June. Visit the HSP Latin America website.