Sponsor & Exhibitor Opportunities
Put your company in front of hundreds of potential customers at one of the most important conferences in the industry.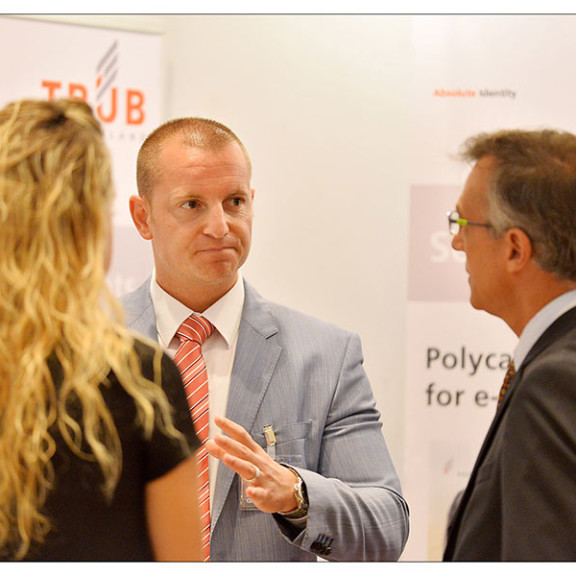 Platinum
Includes
One flexible-sized exhibition booth (up to 12 sq m) in a premium position in the exhibition area,
Three delegates
Sponsorship of the conference dinner
Gold
Includes
A flexible-sized exhibition booth (up to 10 sq m)
Two delegates
Plus one of the following options:
Welcome cocktail reception – SOLD
Business centre**
Conference bags *
Hospitality centre**
Post-conference tour
Security name badges* – SOLD
Lanyards * – SOLD
Lunch and refreshment breaks – SOLD
 * The sponsor to meet the cost of equipping these
** The space for the centre is offered in place of a booth, an additional booth can be arranged at an additional cost. The sponsor is to meet the cost of equipping the centre.
If these options are booked or not suitable, sponsors may also choose a silver sponsor option
Silver
Includes
An exhibition booth (up to 8 sq m)
One delegate
Plus one of the following options:
Conference proceedings – SOLD
Conference pads/pens *
Post-conference proceedings
Speaker gifts *
Pre-award drinks
Farewell drinks
* The sponsor will be responsible for providing these items
Added Benefits for Sponsors
-
Priority is given to sponsor proposals for presentations, subject to the content and balance of the programme
1 month before the event: sponsors are provided with full delegate lists of attendees of the event with full contact details, and weekly thereafter
-
Sponsors are allowed to extend invitations to regional government contacts on behalf of Reconnaissance for free entry to the event.
Sponsors and exhibitors are allowed up to 10 guest entries to the exhibition hall during the Extended Exhibition viewing after Day 1 of the conference in the afternoon.
-
Logos prominently displayed throughout literature for the event and web in comparison to exhibitor logos, as well as on continuity slides between all presentations and between breaks
To be placed in the sponsor area of the exhibition hall that has greater traffic and refreshment points throughout.
Sponsor logos are prominently placed on multiple pages of the website, including the home page.  Logos with links are also included on every email sent to our mailing list of over 15,000 contacts.
---
Exhibition Details
There will be approximately 30 exhibition booths located alongside the conference hall and the exhibition is open throughout the event.

Social events such as the Welcome Cocktail Reception and Farewell Drinks and all refreshment breaks are held in the exhibition area to maximise booth visitors.
| | Early Booking (ends 12 May) | Standard Booking (ends 29 Sep) | Late Booking (after 29 Sep) |
| --- | --- | --- | --- |
| Mini Booth (2m x 1m) | $3,380 | $3,578 | $3,975 |
| Standard Booth (3m x 2m) | $5,483 | $5,805 | $6,450 |
Exhibition fees include 1 booth and 1 delegate, with extra exhibitors registering as additional delegates.
The exhibition comprises a mix of 3x2m standard booths and 2x1m mini booths.
Standard booths are for companies wishing to display goods or machinery and/or have space for seated discussions.
Mini booths are suitable for individual small companies requiring only to display literature and with only 1 representative attending to man the booth.
If you are exhibiting or sponsoring in another High Security Printing Conference, or have a newsletter subscription, you can benefit from discounts.
If you have any questions about exhibiting, email Micaal Sidorov at [email protected].