Your Chance to Address Over 270 Experts from Across Europe, Russia and the CIS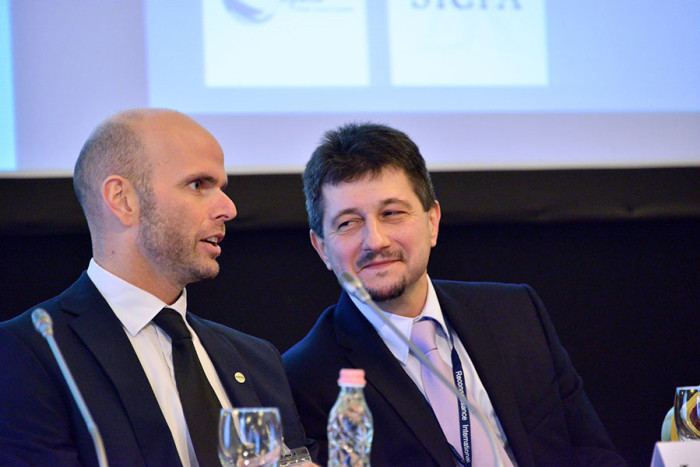 The conference presents strategies and solutions for the production of banknotes, passports and identity documents – with a particular focus on regional issues across Europe, Russia and the CIS.
If you would like to present a paper, you are invited to send a 200-word abstract on your topic or case study by 6 October 2017.
Proposals are invited on:
Regional developments in document security
Currency features and substrates
Travel documentation technologies and features
Printing and production technologies
Anti-counterfeiting, document verification and enforcement
New developments in ID cards and breeder documents
Fiscal stamps, licences and vehicle registration
This includes substrates, security features, production and integration technologies, verification and market trends specific to currency, fiscal stamps, travel documentation, e-ID and related fields and should introduce new processes or technologies, or discuss current issues surrounding these fields.
As this is a regional conference, priority will be given to speakers from European and CIS countries as well as presentations that demonstrate the development and deployment of such features and technologies in these countries.
The conference also has a specific focus on innovation and emerging technologies – so proposals for presentations on new technologies with the potential to enhance the production and protection of security documents will be particularly welcome.
Overtly commercial presentations will not be considered.
How to Submit Your Abstract
Complete the form below to send us your abstract. The deadline for submissions is 6 October 2017.
If you prefer, you can email Micaal Sidorov (Conference Director) at [email protected]