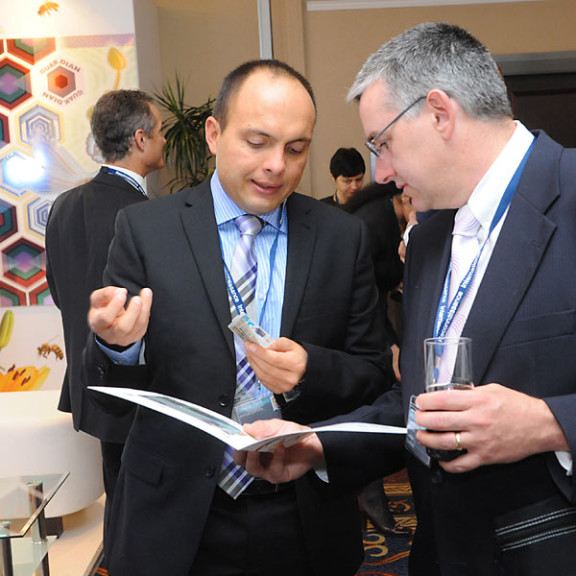 We look forward to welcoming the following sponsors and exhibitors to the conference in Azerbaijan.
Exhibitors
Back to top
ACTILOR

ACTILOR is an innovative Swiss Company which has developed a new ink, a world novelty with a distinctive color change. This multi-level security solution is used as a security feature for high security documents as passports, ID- and other governmental documents. ACTILOR also offers different products like actilor®seals and actilor®print.
Visit Sponsor Site
Agfa Graphics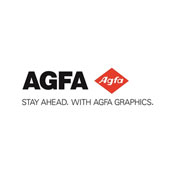 Agfa Graphics' security solutions are your partner to protect the most sensitive areas of your security printing business.
Our Fortuna software is a proven digital design and assembly system for high security printers and designers. Agfa Graphics introduced its new version , Fortuna 10 , a major release with new security design modules.
Arziro Design is a powerful security design solution running as a plug-in for Adobe Illustrator Mac and PC for the general security market. It can be used to protect all kinds of documents against the growing threat of counterfeiting, including breeder documents, tax & post stamps, cheques, certificates, diplomas, tickets & coupons…
Arziro Authenticate is a new new powerful hybrid authentication and pedigree solution. This revolutionary solution uses a a copy-proof secure graphic in combination with a QR code and can be used with a mobile phone.
Asecuri is a new Prepress and imposition solution targeted for the high and general security printing business. It works hand in hand with Fortuna and Arziro, but can also process security designs from other solutions.
Agfa Graphics is also a leading supplier of pre-media solutions for commercial, newspaper and packaging printing, and of inkjet printing systems for both sign and display and industrial printing.
Visit Sponsor Site
Art-Line Projekt

Expertise in security printing!
ART-Line is a system supplier and partner for the latest production technology and for high-quality consumables. Our Know-How is based on more than 25 years in the world of security printing. Customers benefit from specialised production Know-How. Being able to consider the entire workflow process, from design to personalisation, we find the best fitting solution to make your product work. We assist security printers in setting up effective, state of the art manufacturing systems  – Together new ideas for future developments are created!
Visit Sponsor Site
Atlantic Zeiser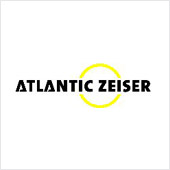 Atlantic Zeiser ensure that passports, banknotes, ID documents, checks, revenue seals, lottery tickets or branded products actually deliver on their promise, we turn each document and every single product into a unique item. AZ is focused on the development of modular based individualisation solutions for different security market-segments.
Visit Sponsor Site
GGTEK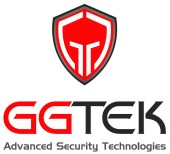 GGTEK is a international company developing and manufacturing RFID products and services for defence, security and logistics markets. We have innovative solutions for demanding environments using the latest know-how. Our key expertise is to turn our customer problems into cost-efficient and reliable RFID solutions. The RFID solutions capture information wirelessly from assets using specialised labels and tags attached to goods, people and vehicles.
Visit Sponsor Site
Gietz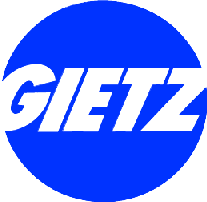 Gietz AG, Switzerland, founded in 1892, is a byword for reliability in the security industry. 1986 Gietz supplied the world's first FSA NOTA machine with hologram positioning capability overseas. As from 1990 more than 40 FSA NOTA machines were exported exclusively in the field of banknote printing. Gietz' latest innovation within the security range is the FSA 1060 Foil Commander NOTA closing the gap to the super-size format by applying OVD patches and stripes on banknotes of any substrate as well as official governmental documents.
In February 2016 Gietz signed a sales and marketing agreement with Newmec s.r.l., Italy, to take over the world-wide sales and service activities starting from 1st of May 2016 for the OEM Product Secur 20 and 50. Those machines are well-known in the Government and Security printing houses for continuous stripe application in rotary principle by central drum technology, for example tax stamps, tickets, certificates, checks etc. This new machine series is a perfect addendum to our existing machine portfolio.
Visit Sponsor Site
Kugler-Womako

BW Papersystems, a division of Barry-Wehmiller, combines extremely strong brands, innovative technologies and long standing experience for the sheeting & packaging, stationery, book binding, security documents, and corrugating & finishing industries.
BW Papersystems´ brand Kugler-Womako is the world market leader for passport finishing machinery. The four independent machines for the complete finishing process can easily be configured for all known types of passports. Since the introduction of e-passports with RFID chips for biometrical data, we have designed and successfully installed corresponding machine modules in existing and new machinery and have gained a vast experience.
Visit Sponsor Site
IQ Structures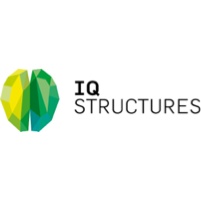 We use state of the art technology and interdisciplinary expertise to form micro- and nano-structures of materials and their surfaces to enhance products with new functions and properties.
We offer complex protection of products, documents and valuables against counterfeiting. This multilevel protection includes marking of materials that the products and documents are made of, security features on the surface of the products and secure packaging.
Our project managers have extensive experience in implementing projects in a wide variety of segments – from consumer goods and spare parts for vehicles, to protection of travel documents and banknotes.
Visit Sponsor Site
Infineon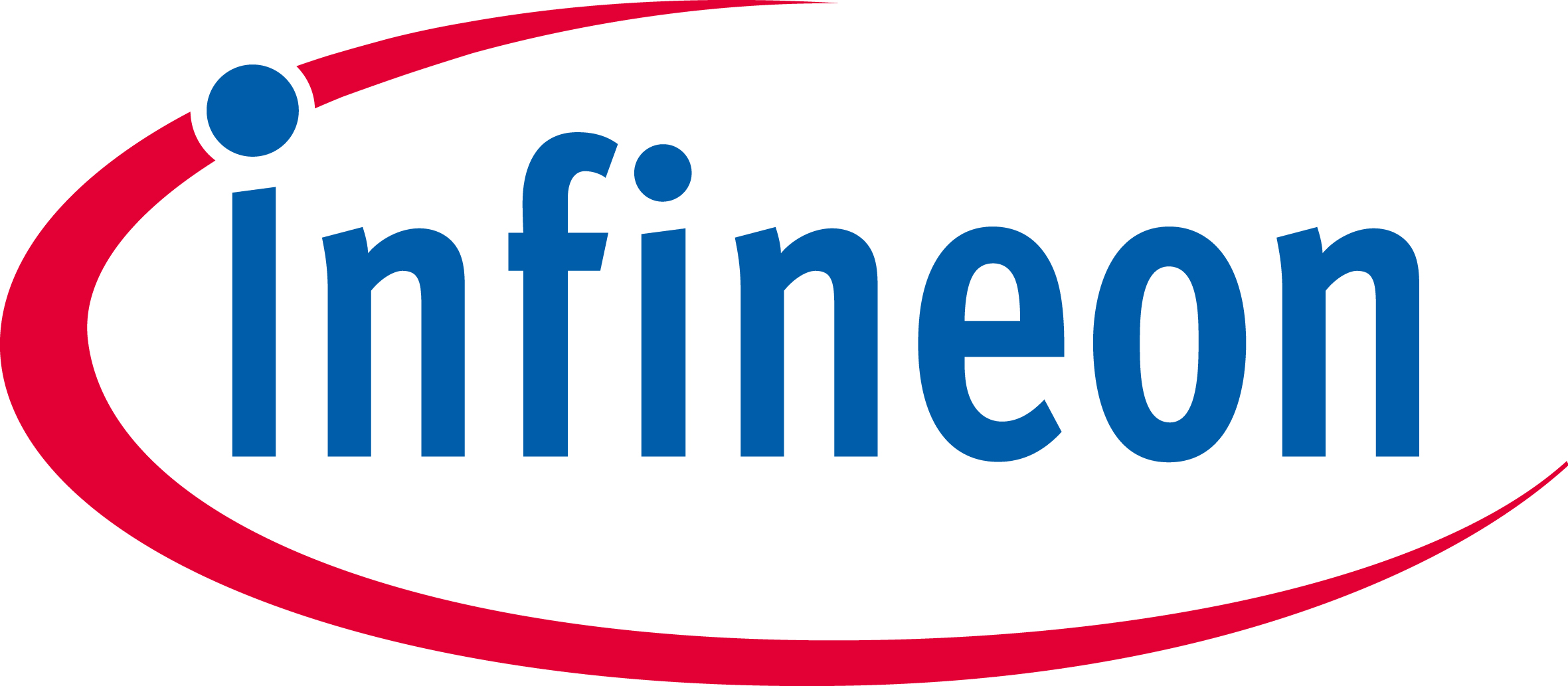 Infineon is the leading provider of security solutions. For nearly 30 years, we have been offering the industry's broadest portfolio addressing the increasing need for security in the connected world.  Our tailored and ready-to-use security solutions serve a wide range of applications from smartcard and ID applications to embedded, mobile and Internet of Things use cases.
Visit Sponsor Site
Imprimerie Nationale / SPS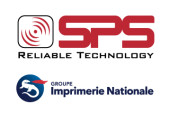 The Imprimerie Nationale Group together with its subsidiary SPS, offers States, governments and businesses trusted solutions including added value electronic components for banking, identity solutions including electronic components, cutting-edge secure credentials and safe and reliable interoperable systems, but also innovative and efficient digital services, and secure solutions for complex printings and workflows.
Visit Sponsor Site
Leibinger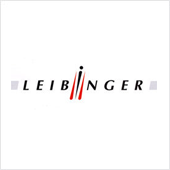 Leibinger are producers of numbering machines, mechanical or motor-driven and electronically controlled, camera systems and inkjet printers. Latest numbering machine: Revolutionary LENservo electronic numbering system. Camera systems for verification of security prints. Leibinger produces safe and reliable quality made in Germany with 70 NC tooling centers, in-house R&D and galvanic & hardening.
Visit Sponsor Site
Masktech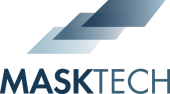 Masktech an independent supplier of high security embedded chipsets, operating systems and related middleware for electronic identification cards, travel documents and authentication solutions. Our portfolio includes generic and customized mask or flash based operating system solutions for state-of-the-art Common Criteria certified smart card and contactless cryptographic chipsets.
MTCOS is available and Common Criteria certified on a unique variety of different chip manufacturers. MTCOS is a fully open standard (ISO/IEC) compliant multi-application OS. It was the worldwide first masked operating system with support of the ICAO DOC9303 (ePassport) standards and has been extended successively for eID, eHealth, eDriving License, eResidencePermit and micropayment functionality. Currently, more than 65 countries worldwide have trusted us to deliver their solutions.
Visit Sponsor Site
Melzer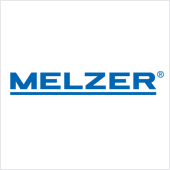 Melzer is the leading equipment supplier for the industrial production of state-of-the-art MRTD's, ID Cards, Smart Cards, Contactless Cards and RFID Inlays. Customized solutions in combination with the unique modular inline production processes ensure highest productivity, flexibility and security at a maximum yield and lowest per unit costs. The Melzer product portfolio also includes advanced RFID converting equipment for the production of Smart Labels, Smart Tickets and Luggage Tags.
Visit Sponsor Site
Mühlbauer

Founded in 1981, the Mühlbauer Group has ever since grown to a leading global player of the security sector. With 35 production and service locations worldwide we have created a strong competence network around the globe. We specialize in innovative end-to-end ID solutions focusing on the production, personalization and issuance of secure ID cards and ePassports according to ICAO standards, and have established ourselves as a competent partner dedicated to implementing security systems. Access and border control systems, vision inspection technologies and semiconductor and RFID applications complete our comprehensive portfolio. Our clients benefit from three decades worth of experience we have gained during the lead in no less than 300 ID projects.
Visit Sponsor Site
Otto Künnecke
Otto Künnecke develops customised data-supported machine solutions for applications in which individual and personalised products with high security requirements need to be prepared, processed and packed.  Our core business focuses on security documents such as ID cards, passports and credit cards.
The specialist Know How gained from working within these security regulations can also serve customers from other markets well, whose products and workflows follow the highest standards.  Personalisation, verification, storage and order picking with respect to small batches and 100% Track and Trace are the fundamentals of these machine systems – completely in keeping with Industry 4.0
Visit Sponsor Site
OVD Kinegram

OVD Kinegram is the innovative, global leader in the supply of advanced Optically Variable Devices (OVD) to protect government documents and banknotes.
The unmistakable KINEGRAM® is not commercially available and reserved exclusively for high security applications.
Worldwide the KINEGRAM® is used in over 100 countries. OVD Kinegram is a Swiss company and a member of the German Kurz Group.
Visit Sponsor Site
Pasaban
Pasaban is your partner as designer and manufacturer of the highest technology machines to apply security features to banknotes and other secure documents.
Our goal is to provide you with a customised machine, with a focus on high production levels and precision.
Our product range includes: sheeters, winders, foil stamping and laser punching machines.
Visit Sponsor Site
Safran Identity & Security

Safran Identity and Security is a global leader in security solutions. We employ more than 8,700 people in 57 countries. In 2016, we reported revenues of 1.9 billion euro of which 7% were dedicated to R&D. Our unique expertise lies in providing cutting edge security solutions for Civil Identification, Criminal Justice and Public Security, Transport and Border Control, Critical Infrastructure, Digital ID and Smart Transactions markets. With integrated systems deployed in more than 100 countries, our solutions secure and simplify the lives of people around the world.
Visit Sponsor Site
SISTRADE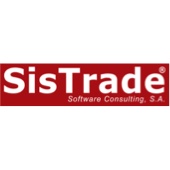 SISTRADE – Software Consulting, S.A. is an information systems company with know-how in software development and consulting service for different activity areas, including industry companies. SISTRADE main goal is to offer the market the best information systems tools, in order to help SISTRADE customers to improve performance in all the critical business process.
Visit Sponsor Site
Trüb Trading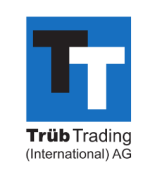 Trüb Trading (International) AG is the legal successor of the former leading Swiss high security printing company Trüb AG after the sale of its main activities to Gemalto.
Trüb Trading (International) AG provides strategic and technical consulting as well as project management and contracting in the field of security documents, border control systems, public key infrastructures and other electronic ID-related solutions to governments.