View all articles
Four organisations have won a prestigious award for their outstanding contribution in tax stamp design, innovation and delivery.
The winners and commended were revealed at a special ceremony during the Tax Stamp Forum, which took place in Berlin in front of over 250 delegates.
Each of the awards recognises the important role that tax stamp programmes play in combating illicit trade and protecting tax revenues.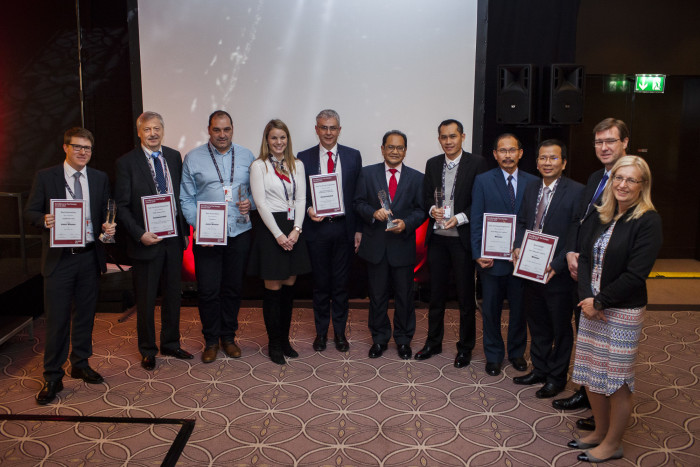 Best Design Award
The winner of the Best Design Award 2017 was:
Royal Malaysian Customs Department for Royal Malaysian Customs Department (RMCD) New Tax Stamp Management System
Best New Innovation
The joint winners of the Best New Innovation 2017 were:
Fedopress, Belgium for Belgian Tax Stamps
Leonhard Kurz Stiftung & Co KG for – TRUSTCODE® tax
Best Tax Stamp Programme
The winner of the Best Tax Stamp Programme 2017 was:
Royal Malaysian Customs Department for Royal Malaysian Customs Department (RMCD) New Tax Stamp Management System
Other organisations commended were:
Humboldt County, CA  Department of Agriculture for Humboldt Proof of Origin System for Medical Cannabis
FSUE CenterInform for Unified State Automated Information System for Alcohol Products (EGAIS)