View all articles
The Narodowy Bank Polski has issued a new commemorative 20 zloty note, produced by Polish Security Printing Works (PWPW) – Poland's state-owned security printer and papermaker, commemorating the 1050th anniversary of the Baptism of Poland. The note is the first in the world to showcase SURYS' new Diffractive Identification Device (DID) features, namely DID Wave™ and DID Virtual™.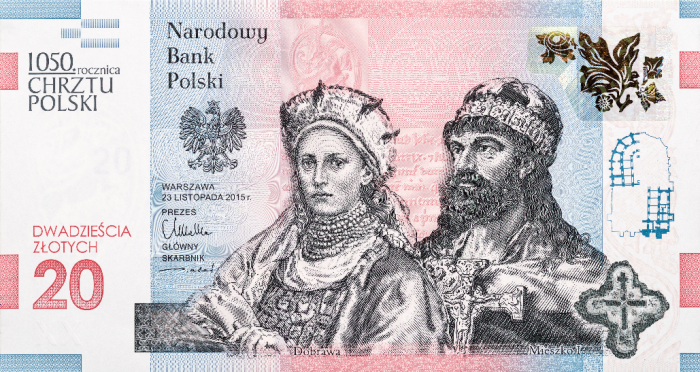 The DID features are positioned in the upper right-hand corner of the banknote over the black floral motif in the form of a transparent hologram that changes colour on rotation. The hologram portrays a part of a relief of the Gniezno Cathedral doors, ie. a stag surrounded with floral motifs.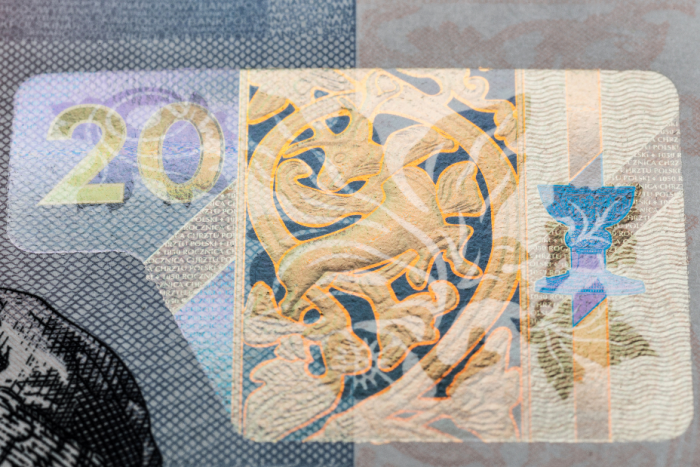 Readers may remember that SURYS (formerly Hologram Industries) first introduced DID Wave, at last year's High Security Printing™ Conference in Lima in June (see HN August, 2015).
SURYS developed a new novel path for the DID innovation road map by combining DID nanostructures with ultra-thin reflective Fresnel micro-optics. Using zero order nano-gratings technology and 'mapping' them onto the ultra-thin Fresnel type lenses enabled the company to add animation/motion and/ or virtual surface relief 3D effects with the DID colour permutation.
The DID Wave feature incorporates colour permutation and animation motion effects, while DID Virtual incorporates colour permutation and surface relief 3D effects.
Some of the key advantages of the DID Wave feature are its exceptional brightness, resistance to counterfeiting, ease of authentication by the public, and ease of integration into the secure document.
The note's security features also include a multi-toned watermark that has the same motif as the hologram (a stag surrounded with floral motifs) and the denomination, a latent image, an intaglio raster feature, a raised embossed feature for the visually impaired, see through register, SICPA's Spark Live® – an optically variable magnetic ink feature and – making its appearance for the first time in a banknote – De La Rue's new Active™ windowed security thread.
Up to 35,000 commemorative banknotes have been issued. They will circulate alongside the existing banknote denomination.