Our 2018 Venue
The 2018 event will see the conference return to the Palace Hotel, San Francisco. Built in 1875 to celebrate the West Coast boom, the Palace Hotel is one of San Francisco's most treasured landmarks. The hotel is located just blocks away from Union Square, Chinatown, the Financial District and the Moscone Convention Center.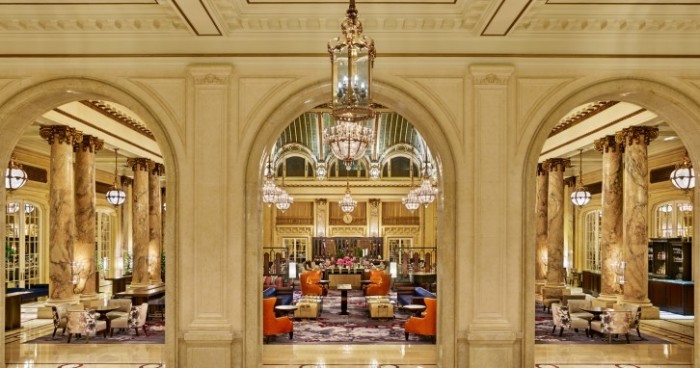 This old hotel has been sensitively updated to retain all of the period features while offering modern comforts with stylish guest rooms, excellent event facilities and a choice of locations for meeting colleagues over a coffee, drink or dinner. The hotel also has a business centre and a fitness center.
Explore San Francisco from the convenience of a downtown location. Just minutes away from the lobby you'll find iconic things to do in San Francisco, such as the Embarcadero Ferry Building, Chinatown, Union Square, cable cars, San Francisco Museum of Modern Art and much more.
How to reserve your hotel room
Delegates are responsible for arranging their own travel and accommodation.
The organisers have negotiated a special room rate for conference attendees.
Check Availability
You can access the site to learn more about the event and to book, modify, or cancel a reservation from November 28, 2016 to January 31, 2018.
The early booking rate expires on 4 January 2018. Please note that prices exclude local taxes.
Beware of unsolicited offers
Delegates should only book their accommodation using the official reservation page – and not through any other agent.
Disreputable companies (such as Trade Show Housing) have been known to approach delegates with unauthorised offers – and these companies cannot be trusted. Such companies have not been endorsed by us – and we never share delegate information with any housing company or travel agent. All unsolicited offers should be ignored.
If you have any questions or concerns about the hotel arrangements, contact the conference team
Location
Hotel images