View all articles
Viewpoint | By Dr Nicola Davies
In the UK, we are accustomed to the idea that the different departments of the central government each have their own website. Then, each county, city, town or village also has a separate website for local government.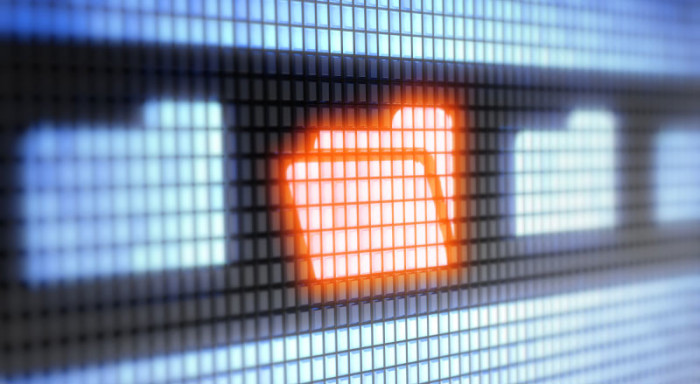 In other words, for each service you require of government – to access health or social care, to apply for a passport or a driver's license – you need to go to multiple different websites. It's a system that's neither efficient nor coherent because each website of each government office is independent of all the others.
While we are accustomed to having access to information through government websites, one problem that affects both customers and staff alike is the lack of access to information between different government agencies. For instance, digital medical and health records are available only through the website of the National Health Service. If the same medical and health records are necessary to determine social security, housing or disability benefits, other departments can't access the same medical and health records.
For one, the medical records may be in a format that other websites, using different communication systems, simply cannot 'read' or the information is only available on the departmental intranet. The result is inefficiencies, duplication of tasks, and time wasted for both customers and staff. This highlights the need to interconnect each separate government department to all other departments to achieve an efficient super-infrastructure, with all computer systems and devices talking to each other, using a common computer language and similar commands.
Government digital services
Based on this identified need, the government digital service (GDS) was born. The GDS transforms government into a simple tool to access information and services, termed government-as-platform. In 2010, Tim O'Reilly, Founder of O'Reilly Media, Inc, wrote a paper elaborating on the concept of 'government-as-platform'. He asserted that a government website ought to be a platform – a means by which a citizen can gather, share and use information, as well as access all services and solve collective problems at a city, state, and national level.
Ideally, government-as-platform doesn't only ensure that basic services are delivered via the internet, but it also ensures that citizens are given greater participation in the act of governance. Government provides information and also gathers information directly from citizens using this platform.
During the Thinking Digital Conference 2015, held in May, Russel Davies, GDS Director of Strategy, emphasised four basic working principles of governmentas- platform: start with needs; simplify; make things open; and make digital the default mode for the provision of services.
Davies stressed that digital public service needs 'no new ideas' – the basic technology is already available and existing services need only to be simplified, connected and interconnected into a super-infrastructure platform.
Such a platform promotes active and open sharing of data, information, and design principles. Indeed, government-asplatform contains design templates that local government units can adapt and use to create their websites, which can then link with an existing national government digital infrastructure. The websites of local government offices can be interconnected with the central government's website, which will then provide an efficient way for departments to share data and for customers to access services.
Government publishing platform
GOV.UK is a publishing platform where citizens and even local and foreign researchers can access copies of guidelines, policies, standards, laws, and printable forms issued and published by all agencies, bureaus, and departments of the central government. Up-to-date research that informs policies can also be accessed. The information on GOV.UK is open data; it can be used, reused, shared, and distributed freely subject only to attribution. This open sharing of data promotes transparency and, accountability while also cutting costs.
At least 24 ministerial departments and 331 agencies and bodies have now been interconnected via GOV.UK. Ideally, through this portal, citizens can access the Civil Registry in order to obtain records pertaining to births, deaths and marriages; child care services and benefits; citizenship, including voting records; crime and justice; driving and transport services; employment services and benefits; education services and benefits; housing services and benefits; tax records and services; passport and travel services; and pension benefits.
Another platform, GOV.UK/verify, is the UK's platform for verifying identity digitally so that citizens can access services. All information used to identify an individual is restricted data, and only those organisations authorised by law to use the information can access this information. Names, home addresses and even bank account numbers through which pensions or benefits are sent and received are restricted data.
One measure by which the GDS can keep such data safe is by partnering with authorised private organisations specialising in securing data. The GDS, then, maintains no central storage for restricted data which could become a magnet for hackers.
Bridging the digital divide
At the time of writing, at least 25 different government services, ranging from driver license renewal, voter registration, patent renewals, payment of taxes, and even prison visit bookings, can be accessed using GOV.UK/verify; and many more will soon be made available. The goal isn't to offer internet-based services as an alternative to face-to-face transactions, but to make digital services the default format from which people may opt out.
The services which should be the first to go digital by default are those that will benefit more people. A review of the digital government service, however, points out that the services currently offered on GOV. UK aren't those which are most needed by the greater number of citizens. This frustrates the primary design principle of government-as-platform as a needs-based digital infrastructure.
This is due, in part, to the fact that those who need services the most and can most benefit from internet-based services, cannot and do not have digital access. At least 21% of the UK population (including the elderly and the poorest) have little basic computer or digital skills, or even basic internet connections, rendering them unable to access services to meet their needs. Exciting upcoming developments in internet technology can open the doors for digital inclusion for all citizens. Government-as-platform can help bridge the 'digital divide' for the future.