View all articles
According to a new report by Accenture, a leading US based management and professional services consultancy, biometric technologies are fundamentally changing the way governments approach security.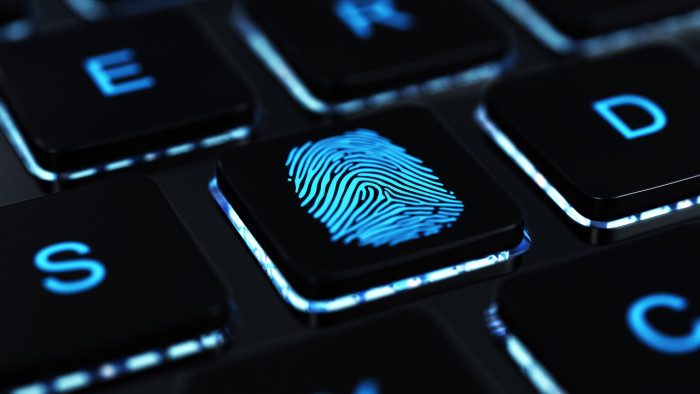 'Emerging Technologies in Public Service' examines the adoption of emerging technologies across government agencies with the most direct interaction with citizens or the greatest responsibility for citizen-facing services, such as health and social services, policing and justice, revenue, border services, administration and social security.
As part of the report, Accenture surveyed nearly 800 public service technology professionals from nine countries in North America, Europe and Asia-Pacific to identify emerging technologies that are being implemented or piloted. These technologies include advanced analytics, predictive modelling, the internet of things, intelligent process automation, video analytics, biometrics and identity analytics, machine learning and natural language processing.
Nearly three-quarters (73%) of respondents cited improved data security and privacy protection as the top benefit anticipated by investing in emerging technologies. This is true across all service sectors represented in the survey.
Two-thirds (68%) of respondents from border agencies said they expected to see increased protection benefits by adopting emerging technologies, while an even greater number of respondents from social security and revenue agencies – 84% and 76% respectively – cited it as their top anticipated benefit, according to the study. Revenue, pension and social security agencies emphasised the potential of reducing risk and improving fraud prevention as key benefits for implementing biometric technologies.
'As public service and government agencies continue to collect and monitor increasing amounts of data, it becomes increasingly critical to take every possible step to protect not only the quality and collection of the data, but to protect all information that could identify individual citizens as well. Advanced analytic technologies are essential to achieving this goal,' says Accenture's Director for Analytics Insights Services for Public Service, Terry Hemken.
The survey results also show that 71% of respondents said they are currently deploying advanced analytics and predictive modelling solutions. The industry sectors citing the highest levels of adoption of data analytics solutions are revenue and social services (81% and 80% respectively), followed by border agencies (74%) and public safety agencies (62%).
More than two-thirds (69%) of all respondents said they are deploying or considering deploying biometric technologies. In comparison, although nearly two-thirds (62%) of respondents said they are aware of video analytics technology, fewer than one-third (28%) said their agencies are implementing video analytics solutions.
The industry sector citing the highest adoption rate of biometric technologies is public safety at 51%, followed closely by respondents from social security agencies at 48%. Just over one-third (36%) of border agencies said they were deploying biometric technologies.
The study shows that biometric solutions are in high demand and in widespread use, with ePassports and iris recognition being implemented most frequently. Nearly two-thirds (65%) of survey respondents reported that they are piloting, implementing or researching the use of biometrics and identity analytics.
Commenting on the findings, Accenture's Director for Health & Public Service Analytics Ger Daly said: 'biometrics-based security solutions working in combination with analytics technologies offer government agencies powerful, and previously unavailable, real-time identification and authentication capabilities, enhancing both the security and understanding of data. This enables a new level of customer service, essentially building government services around the citizen, not the institution.'
The report concludes by pointing out that intelligent technologies are beginning to make a real mark across public service and can bring real value. It goes on to say that now is the time for agencies to test, challenge, and build business cases around the use of specific technology to address discrete needs.
Lessons from the private sector and from other agencies can uncover ways to side-step barriers and effect process change. A willingness to experiment – and to accept that some initiatives may fail – is essential. Thinking this way should lead agencies to the effective adoption of intelligent technologies – and ultimately to the delivery of improved public services and citizen satisfaction.
Enjoyed this article?
Stay informed with ID & Secure Document News every month
How to subscribe