View all articles
By Nicola Davies
An abuse of public power impacts both taxpayers and the state in general, while also negatively affecting economic development, employment, foreign investment, and the reputation of the government. In this editorial Dr Nicola Davies looks at how e-government is being used to enhance transparency and fight corruption.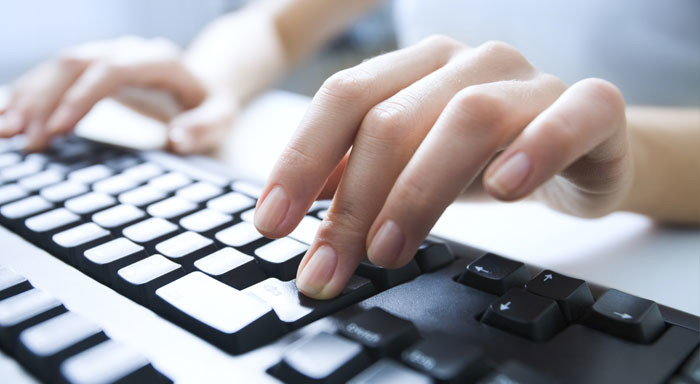 What is e-government?
In a report published by The International Institute for Communication and Development (IICD), Michiel Backus defines e-government as 'the application of electronic means in the interaction between government and citizens and government and businesses, as well as in internal government operations to simplify and improve democratic, government and business aspects of governance.'
Public officials and citizens can interact online or via other information technology systems, with the goal of streamlining the processes that connect government organisations to their citizens (G2C), to business (G2B); and, it also has potentially beneficial government-to-government(G2G) implications.
Dr Rafia Naz, Dr Gurmeet Singh, and Professor Raghuvar Dutt Pathak of the University of the South Pacific, Fiji observed in their research that e-government '…entails streamlining operational processes, transcribing information held by government agencies into electronic form, linking disparate databases, and improving ease of access to services for members of the public.'
This is of enormous importance to citizens who want answers 24/7 instead of waiting in queues to be served by disinterested staff who are only too happy to send them to the next window or tell them to come back with a different set of forms – or, in corrupt societies, offer people money to ease the process. Indeed, when processes are long and transaction costs high, people tend to offer bribes to public officials to speed up the process.
According to the e-governance model introduced by the United Nations (UN) and the American Society for Public Administration (ASPA), the evolution of e-governance progresses through four stages: emerging, enhanced, transactional,  and connected.
The 'emerging' stage is the most basic level, which ensures the presence of an electronic platform; the 'connected' stage is the most sophisticated level of development, where full integration of online services provided by government agencies takes place.
The overall aims of e-government applications are to increase the efficiency and effectiveness of public processes, provide improved services, pave the way for economic development, enhance the business environment, and involve citizens in decision-making and governance.
Transparency and accountability
Samuel Paul explains in his book, 'Corruption: Who Will Bell the Cat?', that Corruption = Monopoly + Discretion – Accountability.  Therefore, by enhancing the accountability and transparency of state machinery, e-government can help to mitigate instances where there may be a monopoly of power and diminish the discretionary powers of public officials.
Powerful government officials in countries where systems of accountability are not in place are able to manage and control their organisations at will, giving them room to reallocate bureaucratic resources for personal benefit. By implementing e-government power relations, public bodies can potentially be changed, effectively curtailing the authority of these public officials. It does this by ensuring the presence of accountability.
The famous Principal-Agent theory formulates that one way to tackle the problem of people in power (ie. agents) being corrupt is to monitor their behaviour. Hence, if the public is given adequate monitoring tools, then the agents' opportunities and motivation towards corruption can be reduced.
Against this backdrop, e-government can prove to be a useful tool to observe the work processes of public officials. These monitoring processes can be implemented both internally, by using electronic mediums for detection of anomalies within an organisation, and externally, by exposing corruption on social networking websites.
Corrupt officials can be named and shamed on social media, although this remains unlikely in the most corrupt countries of the world as citizens would be afraid to talk for fear of reprisals.
The introduction of electronic mediums within governance processes can further help reduce the monopolistic nature of public service delivery and levels of corruption; this is achieved through the provision of alternative user-centered delivery channels.
Competition is higher when there are other service providers in the market, external to established channels. People can then switch between service providers and the chances of corruption, fraud, and bribery decrease accordingly.
Why pay X a certain amount when Y will provide the service at the legitimate fee? The provision of several platforms to end users accessing a particular public service reduces the risk of corruption.
Automated interactions
E-government can reduce the level of informal unmonitored interaction between public officials and citizens through automated interactions. Indeed, it has been observed that corruption is most effectively combatted not by ousting corrupt officials, but through institutional and operational changes.
Automated systems and decentralisation of public service delivery ensure that the flow of information between public officials and citizens is improved through the use of information and communication technologies. Information communication technology equips customers with the ability to assess the quality of service delivery
Transparency brings peace
It is interesting to note that in 2014, the top five countries of the UN survey for e-governance, namely the Republic of Korea, Australia, Singapore, Netherlands, and Japan, all feature in the top third of Transparency International's list of the most peaceful countries – with Japan and Australia in the top ten of the 162 countries surveyed.
The least corrupt countries have high levels of e-governance, while the most corrupt countries on Transparency International's list of Perception of Corruption, such as South Sudan and Sudan, Somalia, North Korea, Somali and Afghanistan, have low or non-existent levels of e-governance. They also hover at the bottom of the peaceful countries list.
The benefits of e-government go far beyond bringing transparency and peace. Implementation of e-government will affect public officials in three major ways. It will take away their discretionary powers and restrict them to act in the best interest of their users. It will give users several alternative means of accessing public services and hence reduce the monopolistic nature of public office.
Finally, e-governance means that public officials won't have the power to use governmental resources for their personal benefit as processes will be integrated and public officials held accountable for their actions.