View all articles
By Eric Billiaert, Gemalto
Despite being the second-smallest country in South America and holding only 3.3 million people, Uruguay is known for its innovation regarding technology and social policy.
The country ranks first in Latin America in democracy, peace, transparency, quality of living and, since 2014, eGovernment. In fact, Uruguay managed to climb 24 places in the UN's eGovernment rankings in just two years, earning the 26th spot worldwide and taking the lead among its neighbours.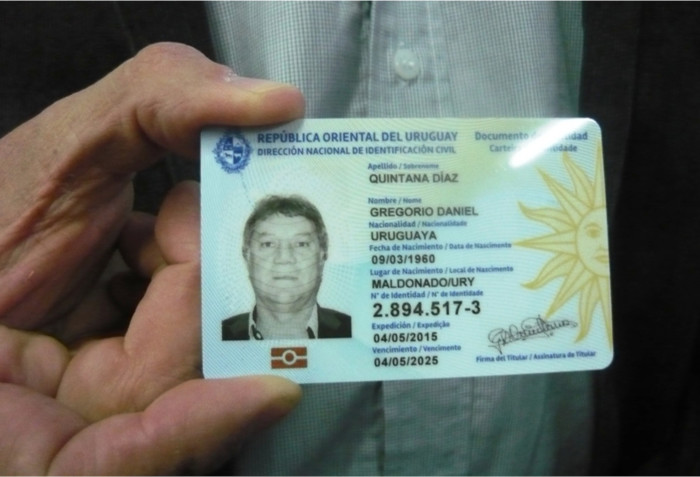 Pursuing eGovernment
Uruguay's Agency for Electronic Government and Information Society (AGESIC) was created in 2007. Its objectives include developing and promoting broad access to information and communications technologies (ICTs), providing innovative solutions to improve public services and quality of care, and simplifying procedures and processes to promote greater social integration.
The agency was fundamental in creating a national eGovernment platform, aimed at enabling and promoting development of the country's eGovernment services, in order to provide a unified and simplified national approach for adoption of ICTs
An outdated ID platform
ID cards in Uruguay are legally mandatory for all citizens born in the country who are over 45 days old. New parents are required to register newborns in the National Civil Identification Administration as soon as possible.
All new ID cards include basic information such as first and last name, date of birth, place of birth as well as a thumb fingerprint and a picture, printed onto paper and then laminated. Adults are issued ID cards valid for 10 years – yet materials usually break before their validity expires, forcing citizens to renew their cards more frequently.
Looking to update its ID platform and combine it with the country's eGovernment efforts, in late 2013 Uruguay's Ministry of Interior issued an open call for tenders, looking for an eID solution that was easily customisable, offered better card security and durability features, was easily verifiable and provided consulting and support during the platform's implementation and beyond.
The call for tenders had strict guidelines that needed to be assured:
State-of-the-art technology and security systems;
ICAO-compliance;
Local personalisation to ensure sovereignty over data;
Instant issuance and delivery of eID cards.
A two-chip solution
In September 2014, Gemalto won the tender and was given the green light to begin working with the Ministry of Interior to roll out its Sealys eID and Coesys issuance solution for the country's eID programme.
The new programme was set to deliver highly secure documents from more than 20 sites across the country, featuring two chip eID cards.
The first, a contactless chip, ensures that Uruguay's eID cards continue to perform as official travel documents within Mercosur and associated countries by being ICAO-compliant.
The second, a contact microprocessor, expands the amount of information presented in the country's current ID cards.
Apart from the individual's usual personal data, the new eID cards store digital certificates that enable the use of digital signatures, among other eGovernment initiatives. With the use of biometric verification based on Gemalto's Match-On-Card feature, the eID cards also expand on personal identification, allowing up to four different digital fingerprints to be stored on the document.
Why polycarbonate?
One of the Ministry of Interior's foremost concerns was for its new eID cards to be made from polycarbonate instead of PET or PVC. Polycarbonate is well known for offering several advantages over its counterparts.
Firstly, it ensures a better durability, giving each card an average 10-year life span, compared to PVC's two years and PET's five years. But more importantly, polycarbonate cards offer better security and personalisation. Unlike polycarbonate eIDs, most ID cards have all of their information printed onto them.
Polycarbonate eID cards are laser engraved with the information, preventing forgery and data alteration.
Features of the new Uruguayan eID card include:
10-year life;
Multiple physical security features, including Sealys Edge Sealer;
Laser-engraved visual personalisation technology;
Match-On-Card biometrics technology;
Digital certificates stored on the card, offering digital signature and other capabilities to simplify eGovernment initiatives;
Additional contactless and ICAOcompliant chip for speedy and secure border-crossing in Mercosur and  associated countries.
Programme implementation
The new polycarbonate eID cards required deep changes in Uruguay's ID issuing administration, as well as new procedures with new parties. Having launched a pilot programme in the country's interior in mid April 2015 to test delivery and implementation times for the new eID cards, the Ministry of Interior officially rolled out the initiative the following month.
Gemalto has been delivering its Sealys eID card and Coesys instant issuance solution enabling on-the-spot delivery of the highly secure document from more than 20 sites across the country. The contract included assisting the Ministry of Interior in the early stages of eID rollout, providing consulting services all the way through the implementation.
The company also supported the Ministry in on-boarding third parties, such as banks, tax collection agencies or social security administrations, to educate them on the new possibilities provided by eID cards and to accelerate service adoption. The contract also includes maintenance and support services over a period of five years.
According to Uruguay's Ministry of Interior, the new eID cards are not just identification documents as we know them. They are meant to be identification keys that citizens can use to prove their identity online, both for government and private services. With the programme now fully deployed, Uruguay has put itself at the forefront of eID systems in Latin America gaining a new number one for a country that is now used to collecting top places in regional rankings.
Enjoyed this article?
Stay informed with ID & Secure Document News every month
How to Subscribe