Five organisations have won a prestigious award for their outstanding contribution in tax stamp design, innovation and delivery.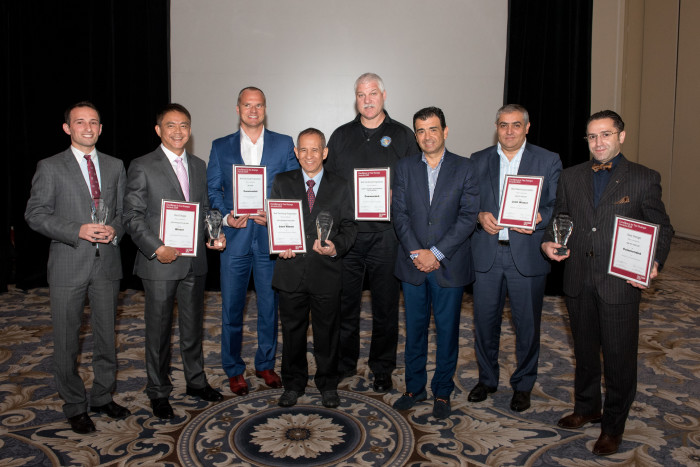 The winners and commended were revealed at a special ceremony during the Tax Stamp Forum, which took place in Miami in front of 250 delegates.
Each of the awards recognises the important role that tax stamp programmes play in combating illicit trade and protecting tax revenues.
Best Design Award
The winner of the Best Design Award 2015 was:
APO Production Unit (2014 Philippine Excise Tax Stamps)
Other organisations commended were:
AM-PG (Republic of Armenia Tax Project)
Aduana Del Ecuador SENAE (SIGVEF – Sistema de Gestión y Verificación de Etiquetas Fiscales)
Best New Innovation
The joint winners of the Best New Innovation 2015 were:
AM-PG Group (Republic of Armenia Tax Project)
Aduana Del Ecuador SENAE (SIGVEF - Sistema de Gestión y Verificación de Etiquetas Fiscales)
Other organisations commended were:
APO Production Unit (2014 Philippine Excise Tax Stamps)
Opalux (Prismalux)
Best Tax Stamp Programme
The joint winners of the Best Tax Stamp Programme 2015 were:
APO Production Unit (2014 Philippine Excise Tax Stamps)
Turkish Revenue Authority (Banderol Product Tracking System)
Other organisations commended were:
Cook County Department of Revenue (Tax Stamp Enforcement Programme)
Allexis (Tax Stamp Information System – TSIS – Slovakia)
Awards Ceremony: 12 November 2015 at Tax Stamp Forum, Miami, USA