View all articles
By Aftab Baloch, Advisor, Federal Tax Ombudsman, Pakistan
Like many other countries of the world, Pakistan is facing major problems of tax evasion, tax avoidance and illicit trade in cigarettes and other tobacco products. In fact, in 2014, Pakistan, together with the Philippines and Vietnam, accounted for more than three quarters of all illicit cigarettes consumed in Asia.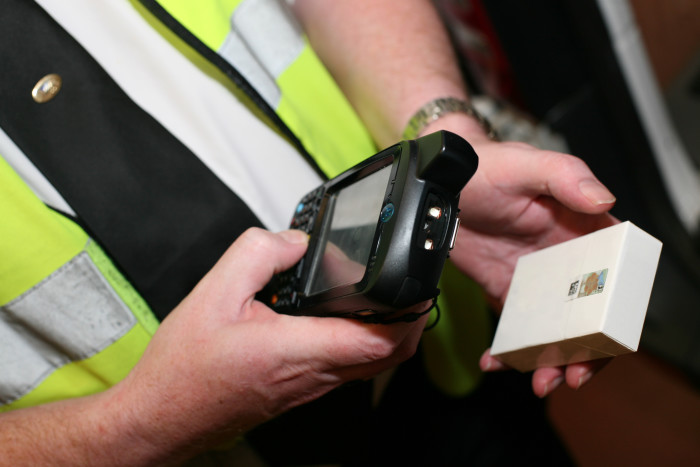 Between 2013 and 2014, the country's quantum of illicit trade grew by 15%, as did its consumption of illicit domestic cigarettes (source: Asia-II Illicit Tobacco Indicator 2015).
Furthermore, while Pakistan's revenue agency, the Federal Board of Revenue (FBR) collected Rs 103 billion (almost $1 billion) in federal excise duty on cigarettes in 2014-2015, its estimated tax losses climbed to a figure of Rs 3.63 billion ($358 million).
Tax increases alone won't work
In order to address this problem, the government initially dabbled with different excise duty structures (specific, ad valorem and composite), in accordance with different market dynamics. Its longstanding three-tier excise duty structure for cigarettes was converted into a two-tier structure, which was tried out until 2016-17, accompanied by annual increases in retail prices and duty rates. But the results were not very encouraging, due to the absence of an effective monitoring system.
The World Bank, IMF, WHO and other international organisations had repeatedly recommended the adoption of a monitoring system to arrest the growth in illicit trade and curb the menace of tax evasion and avoidance.
Resistance from manufacturers
The first initiative to check revenue evasion in cigarettes through the use of modern technology had been taken by FBR back in 2005, when it decided to affix security stamps on each cigarette pack. But due to strong resistance from cigarette manufacturers (particularly the two largest ones – Philip Morris International and Pakistan Tobacco Company), this plan could not be implemented.
The idea remained dormant for several years, until 2013, when another serious effort was made by FBR, in the shape of a Request for Proposal (RFP). But due to various reasons, the tender opening date had to be repeatedly extended, until it was ultimately discontinued.
Then in June 2014, a project named 'System for Electronic Monitoring of Production' (SEMP) was launched by FBR in the form of an international tender. A two-stage bidding process was initiated, and four bids were received. However, once again, the project could not take off as objections were raised over it being restricted to the monitoring of certain specified goods, and that it ignored the supply chain.
Strengthening the legal framework
In order to address these objections, the government made appropriate changes in the relevant laws in the 2015-16 budget, thus providing for the electronic monitoring of cigarettes throughout the supply chain.
The changes covered production, sales, clearances, stocks and supplies, with the option of using tax stamps, banderols, stickers, labels and barcodes. They called for the installation of monitoring and tracking equipment (paid for by the manufacturers and importers) on production lines and packing and reporting machines, and for the introduction of security features to prevent counterfeiting. The amended laws also provided for the accounting and authentication of tax stamps by authorised FBR officers.
After strengthening the legal framework in this manner, in January 2016, a decision was taken to introduce a complete track and trace system on specified goods, but it took a long time for the government to get it cleared by all the stakeholders before formally launching the system.
Finally, in May 2017, FBR was able to issue a new RFP for high-security tax stamps and an electronic monitoring and tracking system, for a contract period of five years. The system is intended to be applied to tobacco and tobacco products in a first stage, and scaled up to cover other products such as beverages, cement, fertiliser and sugar in subsequent stages.
The new RFP includes the following requirements:
Design, development and delivery of high-security tax stamps with secure serialised codes, including mechanisms for applying the stamps;
Design, development, rollout, and maintenance (together with training and support) of an electronic system for monitoring and tracking all stamps produced and affixed on tobacco products;
Design, development and delivery of production monitoring equipment for installation on production lines;
Development, production and maintenance of dedicated mobile authentication devices for FBR enforcement staff, together with mobile applications for the entire supply chain;
Encryption mechanism for capturing, transmitting, activating and authenticating the serialised codes on the stamps.
The deadline for receiving bids under this new RFP has now been extended to 8 August, 2017.
A lengthy journey
Thus, after a lengthy journey of more than a decade, Pakistan has finally realised the importance of an effective monitoring system to curb the surge in tax evasion and illicit trade. After several attempts, it has now embarked on rolling out a comprehensive IT-based track and trace system for major excisable goods, which is intended to bring results not only in the form of increased government revenues but also decreased illicit trade, resulting in a win-win situation for all parties concerned.
The full RFP document is available at this link download1.fbr.gov.pk/Tenders/20175232053243923RFPFORTOBACCO.pdf.
Enjoyed this article?
Stay informed with Tax Stamp News every month
How to Subscribe