Your chance to address over 250 industry experts involved in the specification, issue, production, handling, processing, verification and distribution of coins.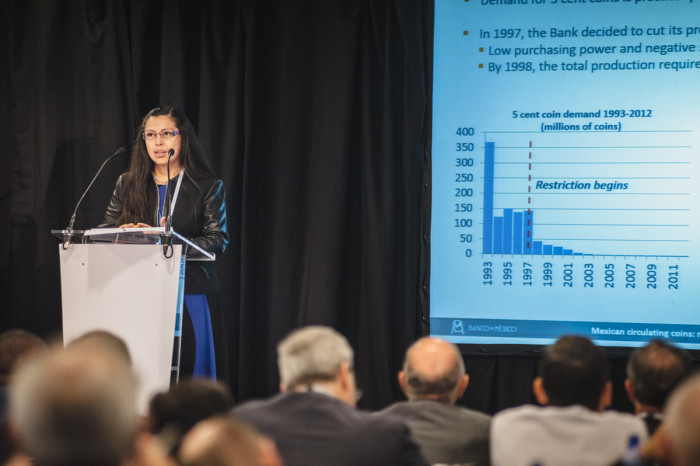 The Coin Conference focuses on circulating coins as part of countries' currency strategies. If you would like to present a paper, you are invited to send a 200-word abstract on your topic or case study using the form below.
Proposals are invited on:
The circulating coin environment
Cost impact and reduction
Meeting demand and engaging the public
Security and authentication
Features and materials
Optimisation of coins in circulation
Circulating coins play a key societal role in facilitating transactions, and comprise an intrinsic component of treasury department and central bank cash strategies. Forecasting demand, determining the optimum note/coin boundary, optimizing circulation, minimizing costs, maximizing revenues in the form of seignorage, and building and maintaining public confidence are all issues that are central to such strategies.
These are the issues which will be covered at the Coin Conference, along with the challenges presented by counterfeiting, performance in circulation, demand and alternative payment methods.
The conference also has a specific focus on innovation and emerging technologies – so proposals for presentations on new technologies with the potential to enhance the production and protection of circulating coins will be particularly welcome.
Overtly commercial presentations will not be considered.
How to Submit Your Abstract
Complete the form below to send us your abstract.
If you prefer, you can email Astrid Mitchell (Conference Co-Chair) at [email protected]