Our 2017 Venue
Our venue for The Coin Conference 2017 is the luxurious Marriott Hotel, well situated in the centre of Warsaw offering the perfect way to experience this vibrant location. Recently renovated, delegates can take advantage of the hotel's extensive facilities whilst also taking in the fantastic views of Warsaw's city centre.
The Marriott Hotel offers the best of both worlds – offering great business facilities, high speed internet and comfortable workspaces paired with equally outstanding leisure facilities; including a spa, fitness centre and panoramic views from the restaurants and bar.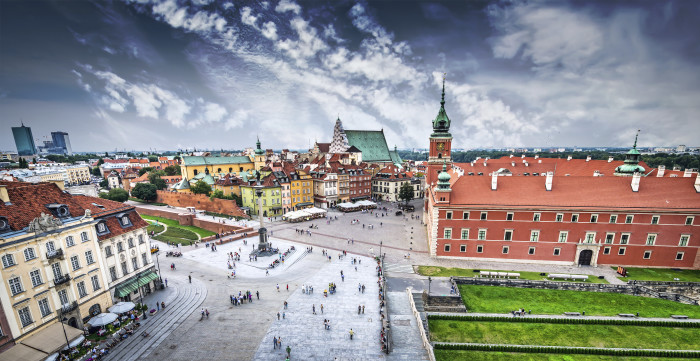 Making your hotel reservation
Delegates are responsible for arranging their own travel and accommodation. We have negotiated a preferential rate with the hotel and you can book your room online below.
Book your room online
670 PLN per night including breakfast and wifi
Reserve Online
Please note that prices are for adouble room with single occupancy, and exclude local taxes
Beware of Unsolicited Offers
Delegates should only book their accommodation using the official reservation page when it becomes available – and not through any other agent.
Disreputable companies (such as Trade Show Housing) have been known to approach delegates with unauthorised offers – and these companies cannot be trusted.
Such companies have not been endorsed by us – and we never share delegate information with any housing company or travel agent. All unsolicited offers should be ignored.
If you have any questions or concerns about the hotel arrangements, contact the conference team:
Hotel location
Hotel Images