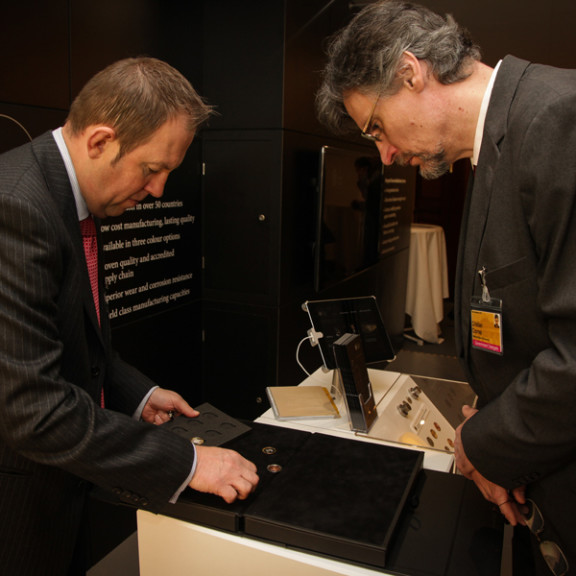 We would like to thank all of the following sponsors for their support of our next event in 2017.
Platinum
Back to top
Mint of Finland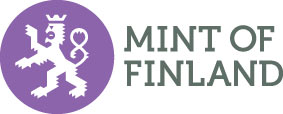 Mint of Finland Group designs, markets and produces metal coins, coin blanks, collector and gift coins and coin sets. Mint of Finland Group is the strongest mint in the eurozone and one of the world's largest exporters of coins, whose target market regions are Europe, Asia, Africa and Latin America. The company's customers for circulation coins and coin blanks are central banks, ministries of finance and mints in different countries. In collector coins, the company serves consumers and retailers. Mint of Finland is owned by the Finnish State.
Mint of Finland's strengths lie in its export expertise, customer-driven approach, reliability, security and responsibility. Exports accounted for 95% of consolidated revenue. Mint of Finland masters deliveries of circulation and collector coins and coin blanks to all corners of the earth. Customer satisfaction is one of the most important indicators of the company's operations, which are entirely based on a customer-driven approach. Mint of Finland is a responsible and reliable partner. Responsibility and reliability are especially highlighted in customer requirements. Corporate security is an important aspect in building customer confidence.
Mint of Finland's values are: respect, professional pride, reliability and collaboration. Respect means respect for our own work and that of others by giving feedback and by consciously striving to build a good workplace atmosphere. Respect also extends outside the company towards customers, suppliers and other stakeholders. Professional pride is pride in the quality of operations and a constant striving to act at all times as a highly-regarded leader in the industry. Reliability is reflected in the company's operations in the form of keeping our promise to customers, colleagues and to ourselves. Collaboration as a value at Mint of Finland means understanding the implications of our own work input on the success of others' work. Sharing knowledge ensures that the result of Mint of Finland's work is that of a highly-regarded leader in the industry. Our values have been defined together and are part of everyday life.
Visit Sponsor Site
Royal Canadian Mint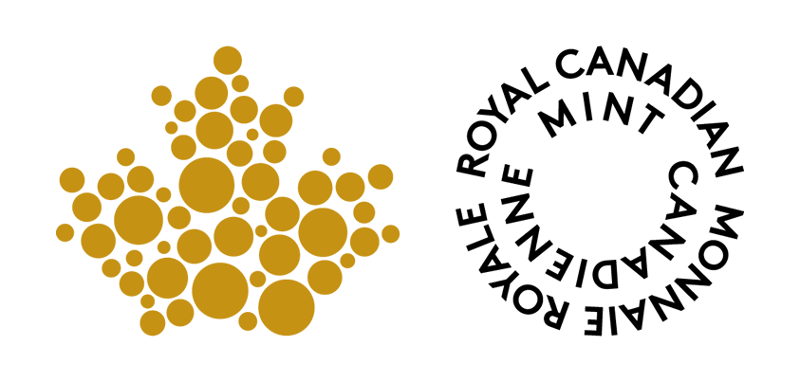 The Royal Canadian Mint is renowned world-wide for its innovation and leadership of the global minting industry.  Since setting new security and durability standards by inventing multi-ply plated steel technology in the late 1990s, the Mint has continued to raise the bar by patenting new single and multi-layer plating processes for both white and yellow circulation coins.  Ten years after breaking new ground by launching the world's first coloured circulation coin and continually driving the evolution of coin colouring, we remain the sole supplier of a technology which greatly enhances the impact of commemorative circulation coins and promotes their collection by the public.
Through our investment in a state-of-the-art research facility in Winnipeg, Manitoba and strategic partnerships with world-class technology suppliers, the Mint stands firmly at the leading edge of overt and covert security feature development which, since 2012, has made Canada's $1 and $2 circulation coins the most secure in the world.
Our impressive menu of coin manufacturing technologies is matched by an outstanding array of consulting services.  As the only mint in the world to manage a national coin distribution system, the Mint is unique in being able to cover the full spectrum of services needed to manage the production, introduction and circulation of new coinage.  From tooling to technology transfers and even marketing and communications campaigns, the Mint is available to a growing list of international customers looking for the best products and services to achieve the integrity, reliability and effectiveness of a modern currency system.
For more information on the Mint, its products and services, please visit: www.mint.ca
Visit Sponsor Site
The Royal Mint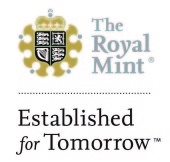 The Royal Mint serves more than 100 issuing authorities around the world, meeting approximately 15% of global demand – making us the world's leading export mint, with more business in more places than anyone else.
Continuous improvement and innovation underpins The Royal Mint's approach and helps us enhance and re-define our product and service offerings. We have a wealth of experts in all areas of coin and blank production and delivery, and are the only mint to provide a Coin Management Training Programme, a comprehensive week-long training course specifically for issuing authorities.
The Royal Mint's aRMour® is a market-leading full-plate coin and blank product that has been independently verified by Fraunhofer, Europe's largest independent research organisation, to last up to five times longer than plated products from some other export mints. We provide proven expert advice and consultancy on all aspects of currency, including cash-cycle strategy, specification, design and production, tooling, coin reclamation programmes, cash-management services, counterfeit detection, mint build and refurbishment.
Wholly owned by the UK Government, The Royal Mint has an unbroken history of minting British coinage dating back over 1,000 years. Our site is the largest, most technically advanced minting facility in Europe and is constantly under guard by Ministry of Defence Police. We recognise the importance of on-going relationships with our customers and suppliers to ensure the highest quality products and services are delivered at all times. Our ISO 9001, 14001, and 50001 and SA8000 accreditations demonstrate commitment to quality, the environment, energy management and a safe workplace.
The Royal Mint. Established for Tomorrow.
For more information please visit www.royalmint.com/circulating.
Visit Sponsor Site